With the Fall semester in full swing, you can be sure that students are already looking for ways to cheat! We all know that academic fraud is a growing threat in higher education, especially since most assessments are only accessed with a password that anybody can use. (this is why the Dept. of Education has removed passwords as compliant for student ID verification)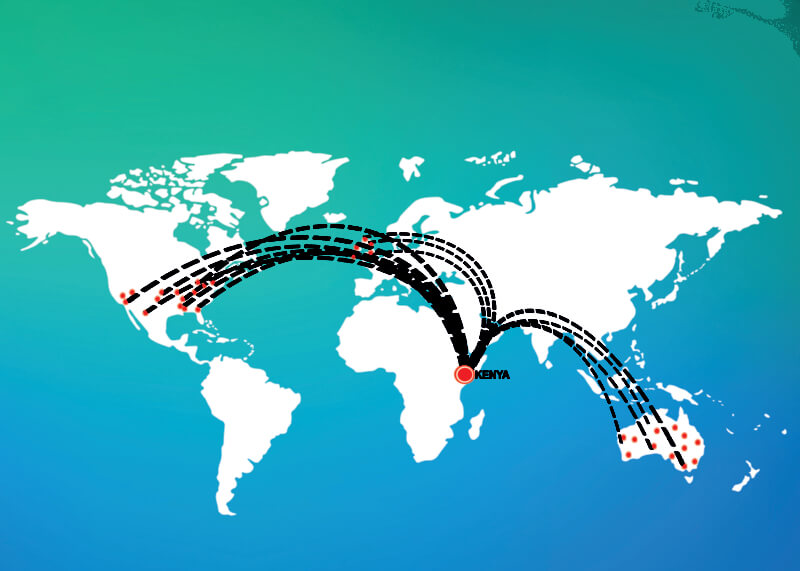 A quick search online will reveal websites with names like NoNeedToStudy, Ace-MyHomework and EssayShark. Thanks to the power of the internet, these e-businesses have sprung up to allow people in developing countries to bid on and complete homework assignments, quizzes, tests, etc. for students in places like Australia, The U.K and The United States!
At BioSig-ID, we've been saying for years that places like Kenya are a hotbed for cheating. We've caught 1,000's of suspicious IP conflicts and other activities that suggest students are getting help with their work!
A recent 2018 Google Scholar survey identified more than 32M students worldwide (16% of all online) who admitted to paying someone to do their work. So more than likely, every institution offering online classes has fallen victim to academic cheating! See what happened in Australia where cheating went up by 2,000%(colleges moved from a deterrence to a detection model).
By now you may be asking, "what can I do to stop academic fraud?"
The answer?!? Try BioSig-ID! We're a means of detection and deterrence at log-in, as well as throughout your courses. AND your one-stop shop for putting an end to cheating in your online classes. 
BioSig-ID finds the anomalies that could never be detected by an LMS system or faculty member using machine learning technology AND provides alerts in real-time. The key learning from Australia is once you have a system in place like BioSig-ID you will find out the enormity of cheating at your school!
Once enough suspicious activity is gathered, you can handle it from there. Best of all? We do all this work for you so you can focus on what's really important!